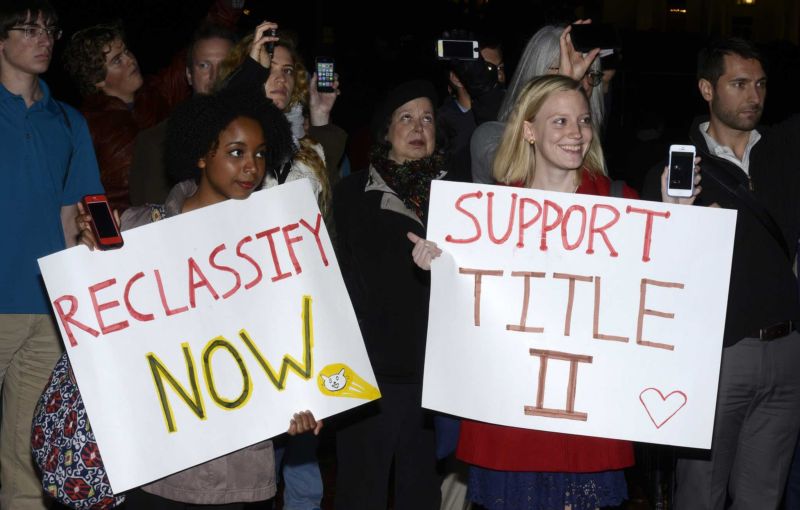 The FCC this week has received hundreds of thousands of new comments on its proposal to dismantle net neutrality rules, and more than 128,000 of them are identical comments calling for the reversal of the Obama administration's "power grab." It seems likely that the influx of anti-net neutrality identical comments is coming from a bot, but the FCC hasn't addressed the matter publicly yet.
Searching the FCC's net neutrality comment proceeding for the text of the spam comment today turned up 128,323 results: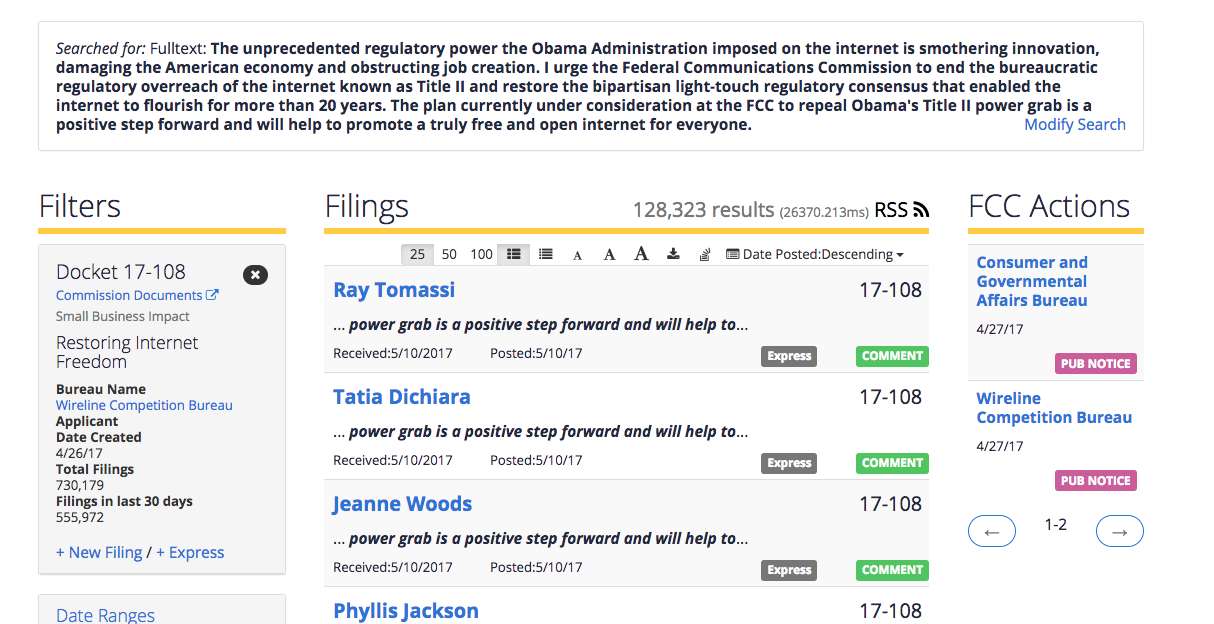 The FCC's comment system has been struggling intermittently today, so you might have trouble loading the search string or filing comments of your own.